Kawagoe Green Tourism
In Kawagoe, which is near Tokyo, you can still see traditional rural landscapes with vast farmlands and rice paddies.
Enjoy nature, agriculture and various green tourism activities, as well as stroll through old storehouse-lined streets in Kawagoe.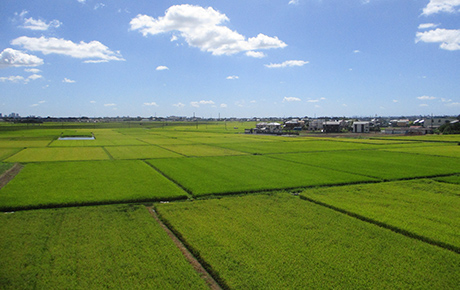 Easy access
Kawagoe is easy to access from Tokyo whether taking the JR Kawagoe Line (Saikyo Line), Tobu Tojo Line or Seibu Shinjuku Line. You can enjoy beautiful fields, rivers, ponds and forests any season of the year.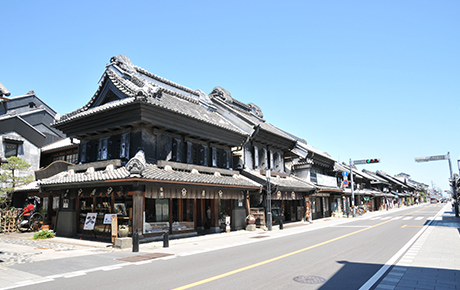 Come for farming and nature or stroll through the castle town's storehouse-lined streets
Kawagoe is a historic castle town visited by tourists for its old temples, shrines and storehouses. Enjoy these tourist attractions as well as farming and nature experiences in Kawagoe.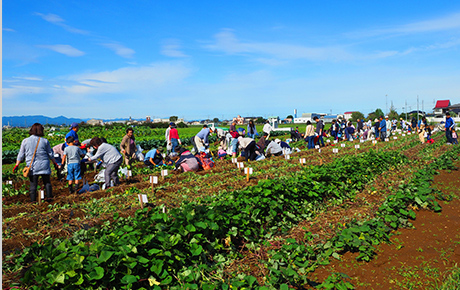 Long-established sweet potato digging
Tourists have been digging up sweet potatoes at farms in Kawagoe since before World War II and it continues to be a popular attraction for children and adults from mid-September to October.
Strawberry picking farms
Kawagoe strawberry picking farms are full of families, friends and tour groups from Japan and abroad between January and April. On cold winter days, you can pick strawberries in the comfort of a greenhouse.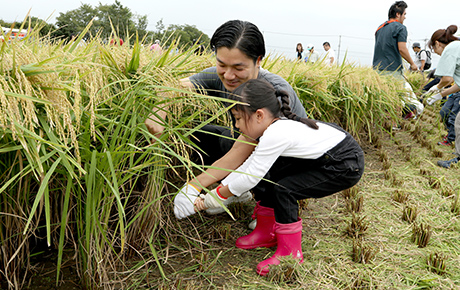 Rice planting and harvesting
The largest rice fields within 30 kilometers of central Tokyo are found in Kawagoe. Whether visiting in May when the rice stalks are planted or in September when the rice fields are golden brown, you can enjoy beautiful rural scenery and participate in rice planting and harvesting experiences.
Farming experience calendar
| Month | Main activities |
| --- | --- |
| January and February | Strawberry picking |
| March and April | Strawberry picking |
| May and June | Rice planting, tea picking, potato digging |
| July and August | Corn and soybean harvesting |
| September and October | Rice and sweet potato harvesting |
| November and December | Taro, radish, Chinese cabbage, spinach and broccoli harvesting |